Dados do Livro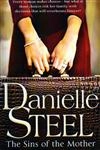 12.00 €
9.60 €
Titulo:
THE SINS OF THE MOTHER (PAPERBACK)
After building an empire that has made her a legend in business, Olivia spends months each year planning a lavish holiday for everyone in her family to enjoy. This summer she has arranged a dream trip on a luxurious yacht in the Mediterranean, which she hopes will be the most memorable of all. More than anything, she hopes to express her love and her regret at all the important times she missed during her children's early years.

But her younger daughter, Cassie, a hip London music producer, refuses the invitation altogether as she does every year. Liz, her older daughter, is preoccupied with a chance to recapture her dream of being a writer and is terrified of failure, again. And her sons John and Phillip work for her, for better or worse, with wives who wish they didn't. Immersed in the splendour of the Riviera, this should be a summer to remember, but old resentments die hard, and Olivia is still running the business full-time.

As each of these individuals confront the past and the challenges of the present and future, they also learn to accept the enduring, unconditional love of their family – and a mother who is strong enough to take more than her fair share of the blame, and loving enough to accept them as they really are. The question is: can they do the same for her?